Karlington Motors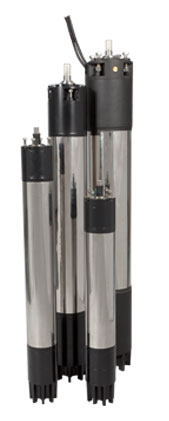 Karlington Electric supplies high quality submersible motors and submersible accessories to customers worldwide. Karlington's plants, located in western Turkey and northern Italy, manufacture motors for agricultural, municipal, and industrial applications including coal bed methane and mining.
Karlington Electric proudly offers quality 4"- 10" submersible motors and accommodates a variety of voltage requirements in 50Hz or 60Hz.
Construction options include cast iron or stainless steel. All motors feature a wet stator design which allows them to be rewound as well as giving superior submergence capabilities compared to encapsulated-style motors. Stator windings are made of high-quality coated copper wire. Motors are available wound with high temperature insulated windings as well as configured for Wye Delta starting.
Our severe duty 4" oil-filled line has been specially designed to accommodate the most demanding applications including coal bed methane dewatering, stripper wells and uranium or other mining applications.
Please review our line of efficient and highly reliable products which include some motors sized for special applications (Slim 6 and Slim 8) and submersible accessories.
Product Specifications:
4 inch Motor
Slim 6 Motor
6 inch Motor
Slim 8 Motor
8 inch Motor
10 inch Motor
Gas Separator
Intermediate Bearing